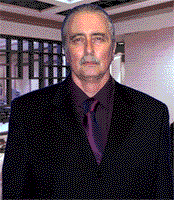 Mike Finn is an expert witness with many years experience of civil and criminal cases dealing with martial arts, police arrest, door supervisors, accident litigation and issues involving violence and hand weapons.
Highly experienced at giving clear, convincing testimony in court and undergoing rigorous cross examination.
Reports are detailed, comprehensive and written to recognised standards.
Mike Finn has a wide experience of the training, formalities, traditions, history and customs of a range of martial skills. A list of Mike Finn's martial arts qualifications can be found here.
Apart from his role as expert witness, he has often been called upon to give authoritative views and advice to the media, and has given training, talks and lectures to a varied range of organisations - click here for a list.
Contact details: To contact Mike Finn please phone 07802 729662 or email mikefinn@elite-int.com.